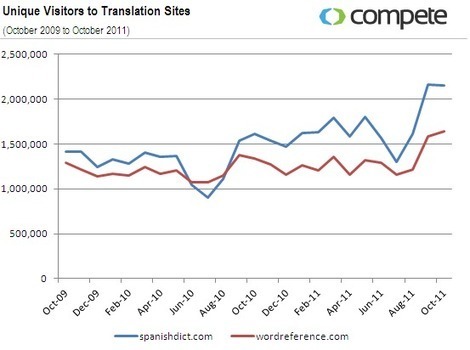 This article is by Elliot Telford, who is heading up customer support for the international campaign of compete.com. Compete.com is a website that helps companies analyze the online behavior of their customers. Though he is fluent in french and has lived in Europe, Elliot is not a professional translator. However, he offers up his opinions, plus some statistics, about the translation industry. The bottom line for Elliot is that the translation world is growing and will continue to grow.
Click here for the full article.
With the upcoming launch of the United Kingdom and France data sets, I can't help but be excited to compare the internet space in France, England, and the United States. The internet is absolutely global, as anyone at …  
Val Swisher is the CEO of Content Rules. She is a well-known expert in global content strategy, content development, and terminology management. Using her 20 years of experience, Val helps companies solve complex content problems by analyzing their content and how it is created.

When not blogging, Val can be found sitting behind her sewing machine working on her latest quilt. She also makes a mean hummus.
Latest posts by Val Swisher (see all)